Ready to be a Hero? Visit one of our Plasma Centers Today.
New Jersey
Texas
California
Utah
Maryland
or walk-in any time at our locations
Plasma saves lives.
In emergency situations, your donation can make the difference between life and death for patients in need.
You'll be compensated.
We recognize that your time is valuable. So when you take time to donate, we're happy to pay you.
Giving back feels great.
With every donation, you're giving back to your community and the people that live and work in it.
Three Simple Steps to Plasma Donation
1
Visit a center in your area.
Find a Location or Schedule Online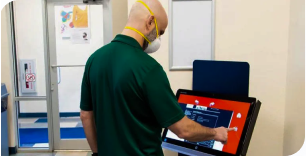 2
Our trained team oversees your plasma donation.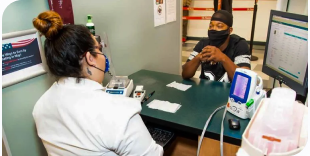 3
Your plasma is sent to the lab to prepare it for those in need.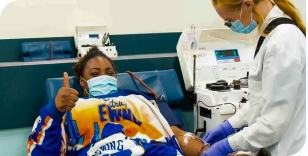 How Plasma Helps
Plasma plays a role in maintaining our blood pressure, blood volume, and pH balance. Without it, we wouldn't have many of the necessary proteins that drive our immune system and support blood clotting either. All of these functions are critical to staying healthy.
Unlike blood transfusions, blood plasma has more specific purposes, like helping people who have experienced severe trauma, burn, or shock. It can also help adults and children who have cancer or blood clotting disorders.

Keiko H

I've been coming to this location for over a year. The workers here are awesome, kind, caring and compassionate. So many of them feel like family.
Jim McShea

Front desk, vitals check, nurses, and phlebotomists are all friendly, knowledgeable, and professional.
Thomas Stremme

Ivory, Lauren and the entire staff are professional knowledgeable and helpful. Been a donor for 2 years and look forward to every donation.
Ready to Donate?
Review the Checklist.