How to Donate Plasma in Orem
Making a plasma donation in Orem, UT is a simple process. As a first-time donor, you will need to schedule an appointment before visiting the Plasma Donation Center.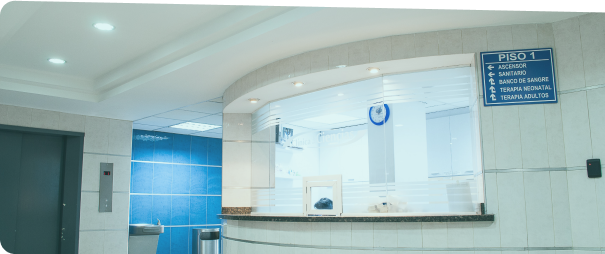 Plasma is highly sought after in the pharmaceutical industry and healthcare. It's vital for producing medicines and the treatment of life-threatening conditions. Fortunately, people can safely donate plasma and do it regularly.
Donating plasma is an opportunity to make a significant contribution to the community and have a positive impact on others' lives. Read on to learn more about plasma donation in Orem, Utah.
Why Should You Donate Plasma?
Plasma donations save lives. Like whole blood donations, plasma is crucial in life-saving procedures and treatments. It's the largest component of human blood, making up about 55% of its total volume. It looks like a pale yellow viscous liquid when separated from the other components through centrifugation.
To better understand the importance of donating plasma, here's a quick rundown of its role and invaluable function in the body:
Carries water, nutrients, proteins, and hormones throughout the body.
Carries cellular waste products away from the cells and to the lungs, liver, or kidneys for excretion.
Facilitates the exchange of oxygen and carbon dioxide between the cells and blood.
Keeps blood vessels from clogging or collapsing.
Helps maintain blood pressure.
Helps fight against infection, viruses, and bacteria.
Absorbs and releases heat to regulate body temperature.
Given these significant functions, plasma is vital for maintaining optimal health and recovering from a serious illness. Every plasma donation in Orem can improve or even save a life.
How Much Plasma Do Patients Need?
According to the US Department of Health and Human Services, the following number of donations are needed to provide treatment to one patient for one whole year:
| | |
| --- | --- |
| Plasma Donations | Disease |
| 130 units | Primary immunodeficiency |
| 465 units | Chronic inflammatory demyelinating polyneuropathy |
| 900 units | Alpha-1 antitrypsin deficiency |
| 1,200 units | Hemophilia |
Uses of Plasma
Plasma is crucial for treating certain illnesses and traumas. Direct transfusions of blood plasma can save patients suffering from liver failure and severe cases of infection, burns, protein deficiency, and more. Plasma is also necessary for life-saving surgical procedures where patients have multiple clotting factor deficiencies.
Pharmaceutical companies use plasma to make medicines to treat the following:
Immune deficiency
Bleeding disorders
Cancer
Hospitals also use blood plasma for transfusions to treat patients suffering from:
Severe liver disease
Burns
Severe shock
Trauma
How To Donate Plasma in Orem
You can donate plasma in Orem through the process of plasmapheresis. Blood is extracted and then circulated through a special machine, where it is separated into plasma, platelets, red blood cells and white blood cells. Donors must go to an accredited plasma donation center, register, and submit to a health assessment if it's their first time donating.
What Are the Plasma Donor Eligibility Requirements for Plasma Donation in Orem?
To be eligible for donating through ABO Plasma, you should meet the following requirements:
Must be between the ages of 18-65 years old.
Must weigh 110 lbs or more.
Must be in good physical health, which is usually determined by a physician on the day of donating.
Must live within a 30-mile radius of the donation center.
Must not have had a tattoo or piercing in the last four months.
Must have valid identification.
Must have a permanent address.
We also require donors to schedule an appointment with ABO Plasma if:
It is their first time donating.
They are donating again but must undergo a repeat physical examination.
It's been more than four months since they last donated.
Frequently Asked Questions
If you are interested in donating to our plasma donation center, review our FAQs for information on what to do to become a qualified donor.
What Documents Should I Provide When Visiting a Plasma Donation Center in Orem?
We require the following documentation from all donors every time they donate at our facility:
Valid government-issued ID (e.g., driver's license, passport, military ID)
Social security card or supporting documents for your social security number
Proof of local residency (e.g., utility bill postmarked within the last 30 days, credit card statement, lease agreement, or any similar document containing your name and address)
Non-US resident donors must present a US Visa or government ID.
Residents from Mexico must present a Border Crossing Card.
How Long Does It Take To Donate Plasma?
Plasma donation in Orem only takes less than an hour, but you will be asked to stay in the center for another ten to 15 minutes to rehydrate and allow your body to replenish the lost plasma. This precaution ensures that you feel well and strong enough to travel home.
For first-time donors, the process will take up to two hours, including registration and health screening.
What Will My First Visit Be Like?
Our friendly staff will greet you at the reception and ask for the requirements listed above. They will then direct you inside the facility for an interview and health screening.
If you are eligible, you'll proceed to the donation room, where you will be hooked into an apheresis machine. As you recline on a bed, the machine will draw blood from a vein in your arm, extract the plasma, and send the remaining components – red and white blood cells and platelets – back to your bloodstream.
How Should I Prepare for My Plasma Donation?
It's important to be in good physical condition before donating blood or plasma. Here's a checklist of what you should do:
Sleep for at least eight hours the night before.
Have a full, nutritious meal within two hours before your appointment. Eat food rich in protein, iron, and Vitamin C, like leafy green vegetables, fruits with high water content, grains, eggs, nuts, beans, seeds, peas, spinach, and broccoli.
Avoid fatty and sodium-rich food like fast food, chips, soda, and ice cream.
Avoid drinking coffee, tea, and alcohol.
Drink lots of water in the 24 hours before donating.
Since the procedure can take some time, you can bring a book or music to entertain yourself. Wear comfortable clothes, and if you must wear long sleeves, make sure they are loose and easy to roll up.
What Should l Do After Donating Plasma?
To help your body recover quickly, you must drink lots of water, eat a light snack, rest, and avoid strenuous activities in the next 24 hours. Also, avoid smoking for at least 30 minutes and alcohol for at least four hours after donating.
Finally, spend the rest of the day replenishing by eating protein, iron, and Vitamin C-rich food.
How Often Can I Donate Plasma?
According to the Food and Drug Administration (FDA), regular plasma donors may donate twice within seven days. However, donors must wait a full day before donating for the second time to give their bodies enough time to recover.
When Next Can I Come Back for My Second Plasma Donation?
In observance of FDA regulations, we allow donors to return at least 48 hours after their previous donation.
When Should I Expect My Payment? And, How Do I Receive It?
ABO Plasma compensates donors for every plasma donation they generously give. Payment will be processed and credited to your account within 24 hours (please contact us if you don't receive compensation past the 24-hour waiting period).
Save Lives One Donation at a Time at ABO Plasma
There is no shortage of people who need plasma for emergency and lifetime treatment. Every time you donate, at least one life will be improved for the better. Consider becoming a regular blood plasma donor. Schedule an appointment with ABO Plasma today.
Our Team
ABO Plasma is part of a small group of independent blood plasma collectors backed by an executive team with extensive experience in the industry. We share collective expertise in regulatory licensing, real estate, operations, quality, accounting, and collection activities.
Our team is proud to collaborate to help save lives every day.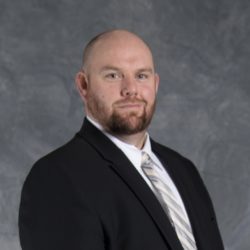 Robert Groom
Chief Executive Officer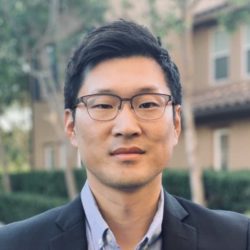 Yonghoon Kim
Chief Financial Officer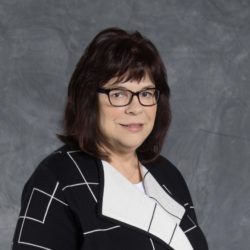 Robin DiThommaso
Chief Human Resource Officer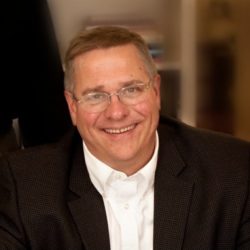 Michael V. Paul
Chief Strategy Officer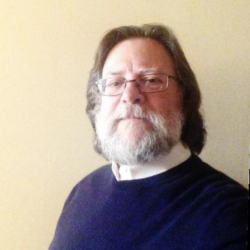 Jon Nickey MT
Director of Regulatory Affairs & Quality Assurance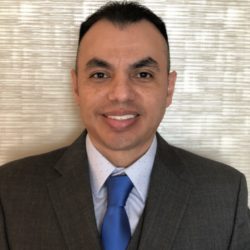 Rodney Gomez
Director Of Operations
Ready to Donate?
Review the Checklist.