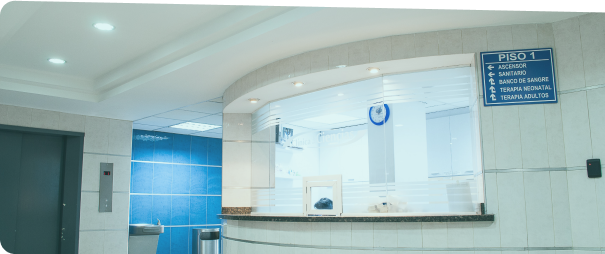 How to Donate Plasma in Otay Mesa
Plasma is a yellowish fluid that carries platelets, nutrients and blood cells throughout the body. Also often called "liquid gold," it contains antibodies, enzymes and clotting factors essential in maintaining health and aiding in the body's natural defense mechanisms.
During the donation process, our experienced staff will set you up at our plasmapheresis machine. This specialized medical device collects whole blood from a vein in your arm. It then skillfully separates the plasma and returns the remaining blood components to your body. You'll receive saline during the procedure to maintain circulation, ensuring your safety and comfort.
Appointments for a Smooth Process
We recommend scheduling an appointment for your convenience. Should you need to reschedule or cancel your appointment, refer to the confirmation email you've received or contact us for assistance.
Your Comfort is Our Priority
At ABO Plasma, we're committed to providing an inclusive donation experience. If you have a disability and require accommodations, please don't hesitate to contact us. Our dedicated staff members will respond within 48 hours to ensure your appointment is as smooth and comfortable as possible.
Why Should You Donate Plasma?
ABO Plasma believes in the incredible power of a single donation. By choosing to donate plasma in San Diego, you're directly impacting the lives of those who need it most.
Empower Those in Need
Donating plasma means helping a diverse range of individuals who rely on these donations for their health and well-being. People who've endured severe trauma, burns or shock often require a plasma transfusion to restore their blood pressure and electrolyte balance. Individuals with liver diseases or clotting factor deficiencies benefit from plasma donations that supplement their body's ability to clot, preventing excessive bleeding.
A Beacon of Hope for Others
Your generosity extends to children and adults battling cancer, who might face complications resulting in their natural clotting factors being depleted. In these cases, plasma transfusions become a lifeline so their bodies can combat their afflictions effectively. By donating plasma, you can become a crucial part of their journey to healing and recovery.
Receive Compensation
At our San Diego plasma donation center in Otay Mesa, your generosity doesn't go unnoticed. For every donation you make, you have the opportunity to earn compensation. With each contribution, donors can potentially earn up to $4,000 per year through our compensation program, turning acts of kindness into tangible rewards.
An Opportunity to Make a Difference
Thousands of individuals across the United States and beyond require plasma-derived biotherapies to manage life-threatening conditions such as hemophilia and immune deficiencies. Plasma is vital in many medications and treatments, and only donors can provide this irreplaceable resource.
What Are the Plasma Donor Eligibility Requirements in Otay Mesa?
Giving back through plasma donation is a rewarding experience that can make a difference. Before you begin, take a moment to ensure that you meet the criteria for donating at ABO Plasma.
Donation Checklist
To donate plasma in San Diego as a successful candidate, you'll need to fulfill the following:
You're in good health.
You weigh 110 lbs. or more.
You're between 18 – 65 years of age.
You reside within a 30-mile radius from our Otay Mesa center. We are located at 2949 Coronado Ave, Otay Mesa West, San Diego, California 92154, USA.
You haven't received new piercings or tattoos in the past four months.
You have a permanent address.
You possess valid identification.
If you meet these requirements, you are eligible for plasma donation in Otay Mesa. Your contribution to ABO Holdings has a profound impact on the lives of others.
About Otay Mesa
Located in the southern section of San Diego, Otay Mesa stands as a vibrant community with a strategic position just north of the US-Mexico border. Bordered by the Otay River Valley, Chula Vista and Interstate 805, this neighborhood offers easy access to major thoroughfares such as Otay Mesa Road, California State Route 905 and Siempre Viva Road.

Otay Mesa's diverse economic landscape encompasses industries like logistics, manufacturing, and technology, fostering ample employment opportunities and a thriving business environment.
With a rich history dating back to aviation pioneer John J. Montgomery's glider flights in the late 1800s, Otay Mesa has evolved into a bustling hub of trade and commerce. Its role as a vital border crossing point, exemplified by the Otay Mesa Port of Entry, further amplifies its significance in international relations and economic activities.

Additionally, the area's ongoing development projects and multicultural community spirit make Otay Mesa an attractive destination for residents and investors seeking a dynamic South Bay experience.
Frequently Asked Questions (FAQs)
What documents to provide when visiting a plasma donation center in Otay Mesa?
When visiting our San Diego plasma donation center, please ensure you have the following documents ready on the day of your scheduled appointment:
A valid government-issued identification. Examples are a passport, military identification card and state-issued driver's license.
Your social security card or any valid proof of your social security number.
If your residency is outside the US, you must provide a US Visa or Government ID. Individuals residing in Mexico must possess a valid Border Crossing Card.
You will need to provide evidence of your local residency. This can be accomplished by presenting any document that includes your name and local address. Examples of acceptable proofs include a utility bill postmarked within the last 30 days, a valid lease agreement, a credit card statement and similar documents.
How long does it take to donate plasma?
The process of donating plasma at our San Diego plasma donation center usually takes less than an hour to complete for repeat donors. For first-time donors, however, the process is slightly longer due to the required screening process before the procedure. This screening involves a thorough medical history review, a physical examination and a comprehensive health questionnaire. Additionally, donors will be shown a brief video about the impact of plasma donations before the procedure begins.
Generally, the entire process, including screening and donation, takes one to two hours for first-time donors, while subsequent visits for repeat donors are considerably shorter.
What will my first visit be like?
Your first visit will involve additional steps before the actual plasma extraction. Upon arrival, our welcoming staff will greet and guide you through the necessary document submission. Next, a thorough screening process will determine your eligibility for donation. Finally, the plasma extraction will take place. Rest assured, compensation for your donation will be provided within 24 hours of plasma extraction.
How should I prepare for my plasma donation?
To prepare for your procedure, it's beneficial to hydrate yourself adequately since plasma comprises about 90 percent water. Drink fluids such as water and fruit juices at the beginning of the day.

It's also recommended to avoid coffee and alcohol before donation as they act as diuretics, potentially leading to water loss. Having a balanced meal before your visit and ensuring a good night's sleep can help avoid any issues throughout the procedure.
What should I do after donating plasma?
After donating plasma, prioritize rehydration by drinking plenty of water to replenish fluids lost. If you smoke, waiting at least 30 minutes before using tobacco is advisable. To ensure a smooth recovery, strenuous activities such as heavy lifting or intense workouts should be avoided for at least 24 hours after donation.
How often can I donate plasma?
Following the guidelines set by the Food and Drug Administration (FDA), donors are required to observe a seven-day interval between donations. This waiting period allows your body sufficient time to replenish the plasma that has been donated.
When can I come back for my second plasma donation?
In accordance with the FDA's regulations, you can return for your second plasma donation in Otay Mesa at least 48 hours after your first procedure. For example, if you donate on a Tuesday, you would be eligible to donate again on Thursday. Subsequent donations can be scheduled following the same seven-day interval.
When should I expect my payment? And how do I receive it?
Compensation for each donation you make will be processed and credited to your account within 24 hours. If you have yet to receive your payment after this waiting period, please feel free to contact us immediately to ensure a prompt resolution.
Become a Plasma Donor and Save Lives!
When you choose to donate plasma in Otay Mesa, you're significantly impacting the lives of those in need. We're committed to providing the best experience for donors like you while producing medical-grade source blood plasma that goes on to save lives.
Established in October 2020, we always had one clear purpose: to collect high-quality source blood plasma to support our biotherapeutic pharmaceutical clients. This plasma is crucial in creating injectable patient treatment therapies that make a real difference.
When you donate at ABO Plasma, you become a part of a greater mission. Our goal is to improve the world we live in, one donation at a time. We're proud to be a part of a small group of independent blood plasma collectors with the support of a skilled executive group possessing vast industry expertise.

Schedule an appointment to be a donor today.
Our Team
ABO Plasma is part of a small group of independent blood plasma collectors backed by an executive team with extensive experience in the industry. We share collective expertise in regulatory licensing, real estate, operations, quality, accounting, and collection activities.
Our team is proud to collaborate to help save lives every day.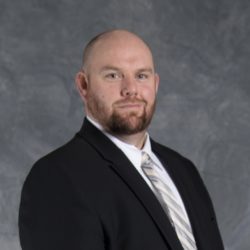 Robert Groom
Chief Executive Officer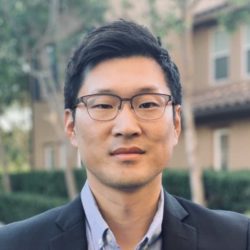 Yonghoon Kim
Chief Financial Officer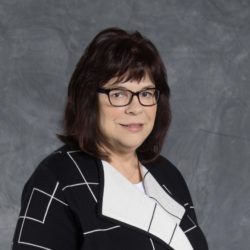 Robin DiThommaso
Chief Human Resource Officer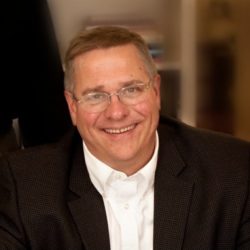 Michael V. Paul
Chief Strategy Officer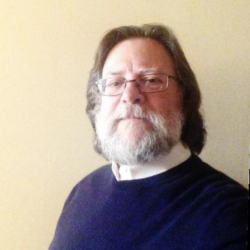 Jon Nickey MT
Director of Regulatory Affairs & Quality Assurance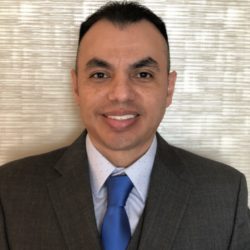 Rodney Gomez
Director Of Operations
Ready to Donate?
Review the Checklist.